Mini Maestros offers fun, active and educational music classes for preschoolers aged 6 months to 5 years of age. 
Music making is superfood for a child's developing brain. By stimulating whole brain development within a social context, the Australian Mini Maestros program combines music and joyful discovery to encourage confident and happy learners.
Mini Maestros Online Courses offer you and your young child a wealth of opportunities for learning, discovery, development and fun together. Each week's activities are specifically chosen and practised to teach you how to nurture aspects of your child's development, such as language acquisition, speech development, auditory processing, motor skills, focusing and steady beat.
You are your child's best educator and your voice is your child's favourite voice in the world! Our Online Courses will teach you how to confidently and actively engage with your child through singing and speech, instrument playing, and dance and movement to nurture their learning in these vitally important early years.
Our Online Courses include access to online learning materials to help you make the class activities part of daily life for you and your child.
In addition your child will need a tapping instrument (eg 2 wooden spoons or an upside down pot and a wooden spoon), a shaking instrument (eg a jar filled with rice), and a small piece of material that will be used for peekaboo activities, or that your child can shake and wave. Other props and equipment will differ each week between the age groups. A list of these items is given with each week's lesson and are always based around simple objects you can find around the house
Separate online courses are available for 5 different age groups: 6-15 months old, 1-2 years old, 2-3 years old 3-4 years old and 4-5 years old. The age of your child at 30 April will determine which age group is right for them. For example, a child who was 2 years old at 30 April this year will belong to the 2-3 years age group.
The calendar year is divided into 4 school terms of 10 weeks each and the learning is sequential through the terms. New children can enrol at any time during the year and will quickly fit into the rhythm of the classes.
The online courses are presented by Jennifer Smith, our Music Director and Maddy Kelly, our Head of Teaching.
Here are just a few benefits of our online course:
Our online courses are a happy, warm and engaging space that provide moments of joy and learning for you and your child.
They are designed for a parent or other carer and child to experience together, giving you valuable, focused bonding time.
Our online course is not a TV show to sit passively in front of. They require active participation from both child and adult, and are specifically designed to give parents or other carers knowledge and confidence on how to extend and enjoy our activities beyond the class time.
Unlike a regular class, you can attend your weekly class again and again.
FAQ about our Online Courses.
WANT TO TRY YOUR FIRST MINI MAESTROS ONLINE LESSON FOR FREE?
What others say...
"The Mini Maestros online program was such a delight to have during our recent covid19 lockdowns, and brought huge value to myself and my young daughters. The babies programs was clever, fun and engaging, repetitive enough for the babies, but novel enough for the parents. Our family has really enjoyed our experience and I can't rate them highly enough. I hope this may be an option that extends post-lockdown, as it can sometimes be a challenge to get to class, or work around nap times etc, but having it all on Teachable and only a few clicks away is a huge bonus. Thanks team!"


5 Stars - Amy Cockerton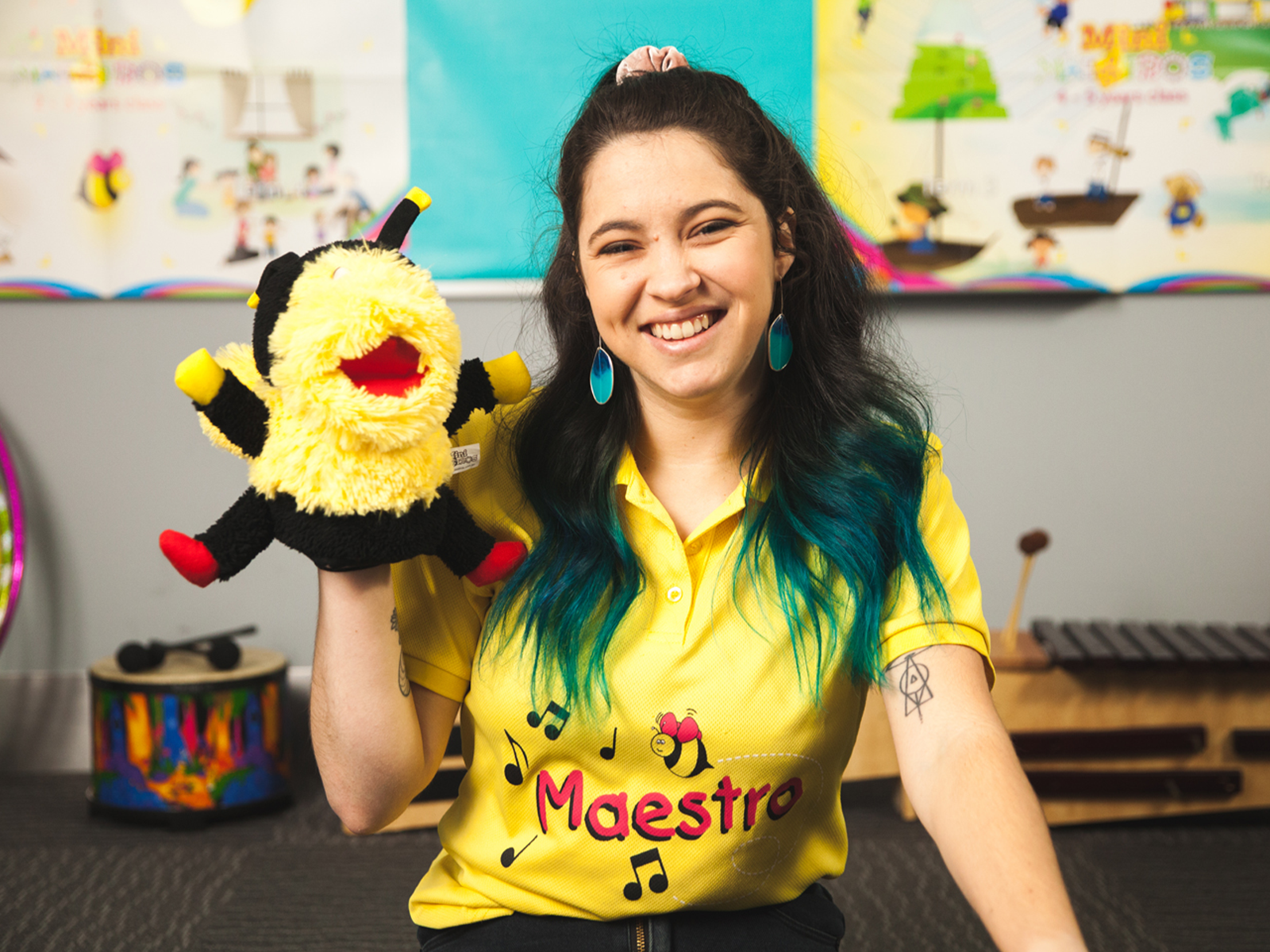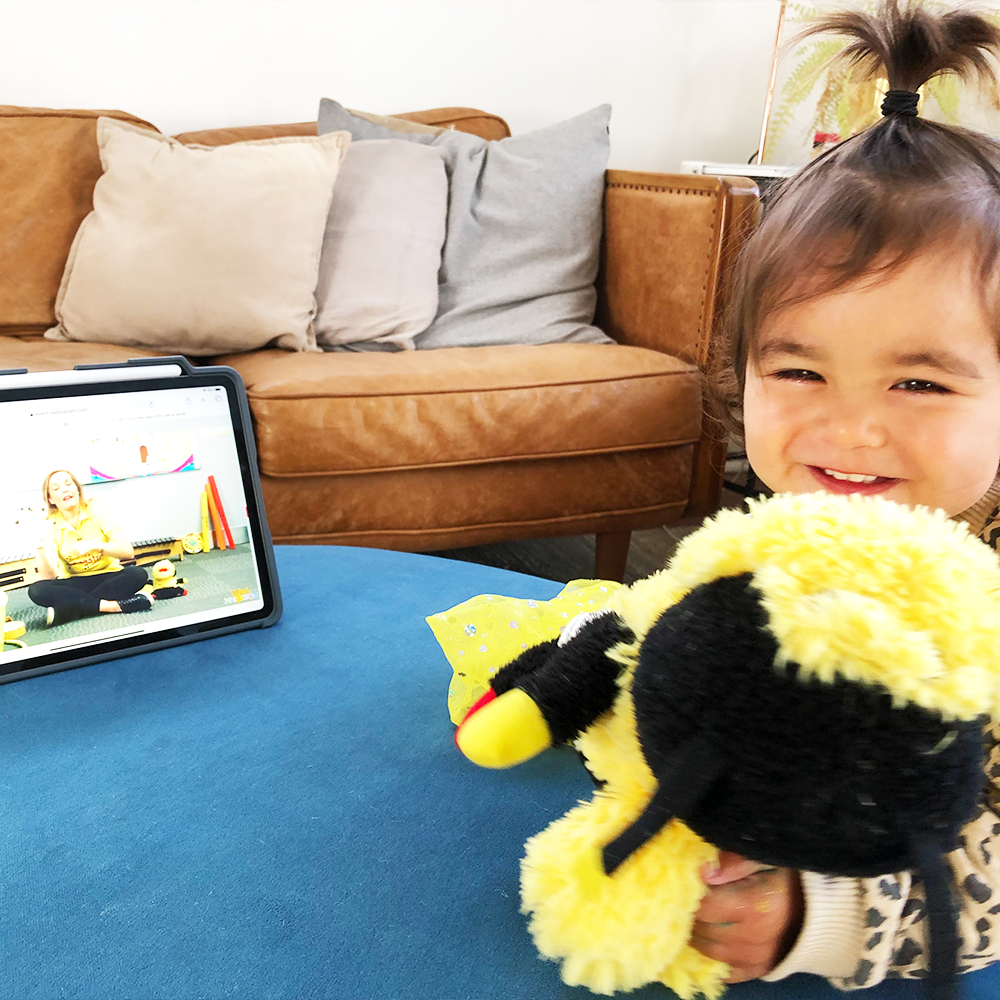 "
We've thoroughly enjoyed the Mini Maestros online classes. Mini Maestros have done their very best to make the classes as interactive as possible and sticking to the format of the face to face classes which I think helps our children with familiarity when they need it the most."
- Belinda
"Thank you, Mini Maestros for your online classes! The classes are presented with perfect timing and early learning fun by Maddy, so much so that my daughter happily engages with her during activities - speaking the answers and singing where asked to."
- Meaghan Callanan